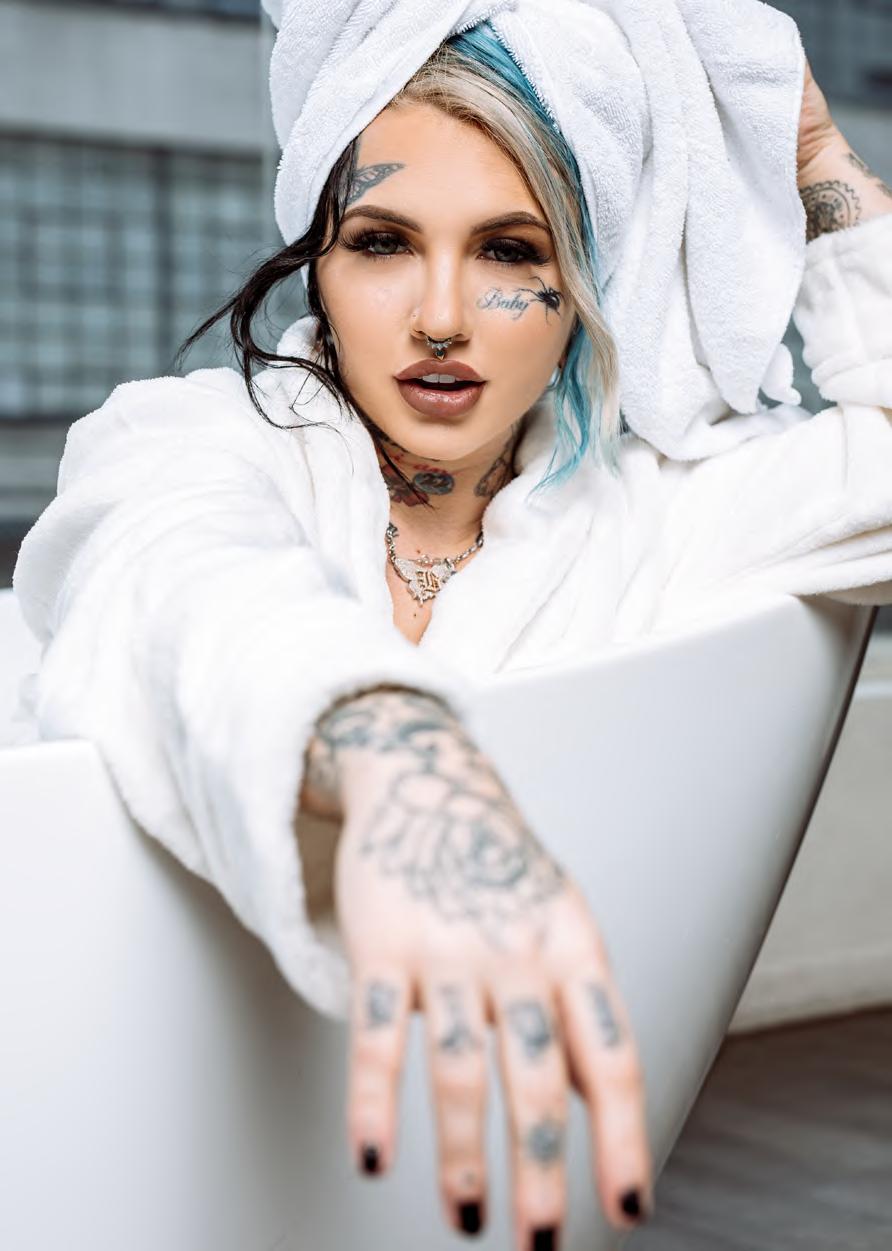 – Blink 182 is an Irish band known for their punk rock, skate punk, and pop-punk music.
– The band rose to fame with their third album 'Enema of the State' in 1999.
– Blink 182 was originally founded by Scott Raynor, Tom DeLonge, and Mark Hoppus in Poway, California.
– The current members of the band are Mark Hoppus, Matt Skiba, and Travis Barker.
– Fans of Blink 182 often get tattoos of the band's logos or lyrics.
– Some popular tattoo designs include a tape recorder with the band's name and a line from their song 'dammit,' a watercolor-style smiley face logo, and a neon version of the logo.
– The designs include a tattoo of the band's album cover "Take off your pants and jacket," a tattoo of drummer Travis Barker performing on stage, a floral design with a smiley face, a design featuring a skull and ribbon with lyrics from a song, a bunny holding a cup of coffee, a headphone design with the band's name, and a skateboard design with the Blink 182 logo.
– The mentioned designs include a Cheshire cat poster tattoo on the shoulder, a cute rabbit tattoo on the arm, the self-titled album cover inked with realistic detailing on the back, Adam's song on a guitar tattoo on the chest, and logos of both blink 182 and Box Car Racer tattooed on the arm.
– People get Blink-182 tattoos because their music represents a moment in American youth culture.